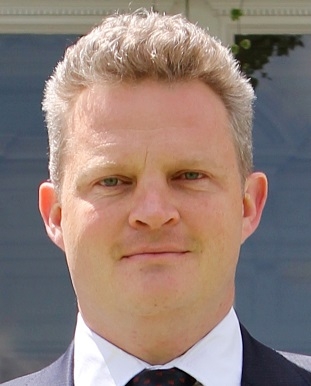 Russell holds a first class honours degree in Ecology from Royal Holloway College, London, two Masters degrees, in Environmental Sciences and in Taxononomy and Biodiversity, and a PhD in Biodiversity Management with specialised interest in giraffe conservation, which led to extensive travel through Africa. He is passionate about wildlife, recycling and all environmental issues, and is devoted to the welfare of this planet and to the preservation of it's ecosystems for future generations.
Working at Lord's as the first Sustainability Manager at a major sports venue in the UK, Russell has had the opportunity to see how powerful an influence sport can have on the behaviour of both the participants and the public. With this in mind, he set up BASIS (the British Association for Sustainable Sport) in 2010, with the intention of bringing together like-minded individuals at all levels of sport, to share ideas, experiences and strategies.
Russell worked with the BSI in the development of their BS 8901:2007 standard, implementing and testing the draft standard at a Lord's Test Match. He also worked on the UK mirror-committee for the development of the ISO 20121 standard. He was presented with the London 2012 Sustainability Ambassadors Award for his contribution towards a sustainable Olympic and Paralympic Games.
Russ is a fan of American Football, and an ex-player for the Reading University team, the Reading Knights, for four years. He went on to coach them for eleven years, eight as Head Coach. He then helped set up a new team, the Reading Renegades, and was their Head Coach for four years. He also enjoys cricket, though he sees very little of it at work, as he says he usually has his head in a recycling bin.