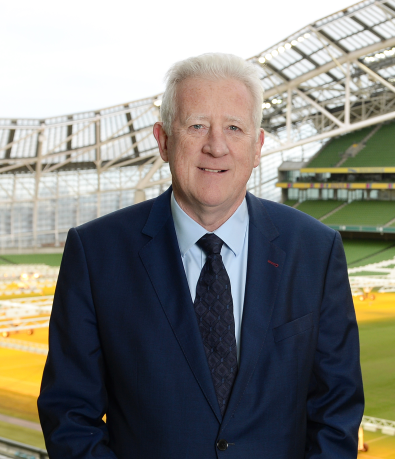 Martin Murphy is the Chief Executive of Aviva Stadium, Dublin. The 51,000 seat stadium is a world class UEFA Elite Stadium. It is a multi-purpose venue which hosts international rugby and football as well as business conferences and concerts. The stadium is jointly owned by the Irish Rugby Football Union and the Football Association of Ireland
Martin has considerable experience in the sports business, having previously worked at the Irish Rugby Football Union as Director of Operations and Corporate Affairs with responsibility for the Irish international team operations, stadium operations and international liaison. He oversaw the construction of the €410m Aviva stadium from 2007 to 2010 as the client representative. He was responsible for establishing the business of the new stadium and has run the stadium company since it opened in May 2010.
Prior to working in sport he served as an Officer in the Irish Defence Forces and completed two tours of duty with the United Nations Forces in Lebanon.
He is a graduate of both University College Galway (BA) and the University of Ulster (MSc in Executive Leadership, BSc in Business Studies, Advanced Diploma in Management Practice) and is a Chartered Director at the Institute of Directors.