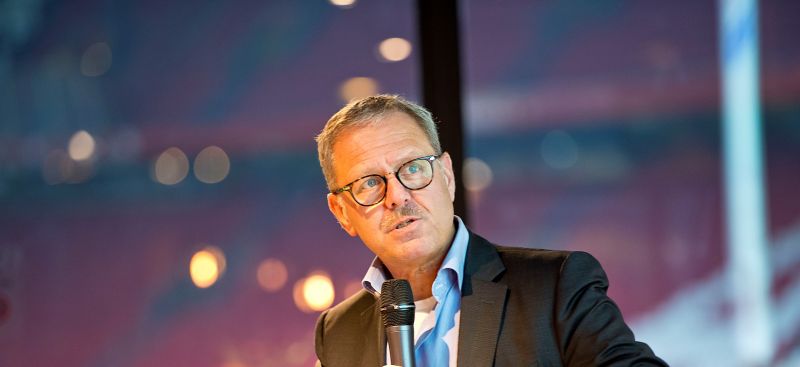 Henk is Board Member of the Amsterdam ArenA and specializes in facility and project management. In his position he is responsible for a variety of aspects such as real estate development, grass management, the Amsterdam Innovation Arena and sustainability.
Before joining the Amsterdam ArenA in 1996, Henk was Facility Manager at the 'Stopera', City Hall and Opera House in the City of Amsterdam. Henk received his degree in Business Science Electrical Engineering in 1981.
On behalf of the Amsterdam ArenA, Henk has been responsible to define the ambition for the Amsterdam ArenA to become climate neutral by the year 2015. A goal we've accomplished and has been warmly embraced by the City of Amsterdam, who have assigned the Amsterdam ArenA as a sustainability icon for the city.
As an executive consultant on facilities, innovation and infrastructure for Amsterdam ArenA International, Henk is involved in various international consultancy assignments, such as: FIFA World Cup stadiums 2014 in Brazil, Qatar, FIFA World Cup 2022, Stadium FC Shaktar, Donetsk in Ukraine, Stadium Spartak Moscow, Moscow in Russia, Olympic Stadium, Berlin in Germany and multi-purpose Hall and Olympic Stadium, Amsterdam in the Netherlands.
The Amsterdam Innovation Arena is our most recent and very successful new development. Together with our strategic partners the City of Amsterdam, Microsoft, Huawei, Philips Lighting, KPMG, KPN, TNO, BAM, Honeywell, Nissan, Eaton and Heineken, we develop and implement new innovations for our stadium and its area. The upcoming 2020 European Championship, for which we will be one of the hosting stadiums, is a unique platform to showcase all these innovations. This tournament also made Amsterdam ArenA decide to make several revolutionary stadium adjustments and renovations towards 2020.