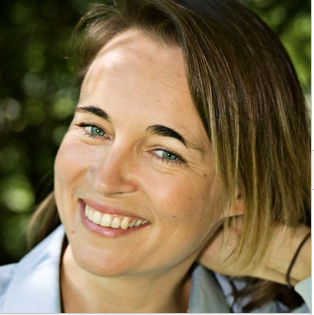 Over the last 20 years, I have worn multiple hats, from Sales and Management, Marketing Communication to consulting. I have engaged in several types of organisations, from family-style SME to multibillion global companies or NGOs.

I combine a mix of strategic and visionary skills with my energy and passion for sustainability to assist my clients in their journey to make real change happen in their organisations.

I strongly believe that we, as a society have to make a paradigm shift towards a more sustainable life, in every aspect. We need to rethink the way we consume, travel, eat and live, working in in a manner that is preserving the environment, enriching people and also making business sense.

With that belief, a solid educational background combined with the expertise gained in the field working with international brands, NGOs or Event organisers, I managed to raise awareness about the sustainability subject to millions of people, from general public to future generations and decision makers. With my team, we created innovative programs engaging employees all over the world, from factory workers to CEOs, adding value and meaning to create real change in their professional lives.

Last relevant experience

From 2009: Founded Blueshift, sustainability consultancy
An agency specialized in helping organisations to motivate decision makers and employees to integrate sustainability throughout the whole value chain. Successfully delivered campaigns, tools and programs for sports events organisers (Geneva Marathon, Extreme Sailing Series,..) and international brands (Nespresso, Procter & Gamble), NGOs (Tony Blair Foundation).

2011-2016: I joined Race for Water Foundation, an NGO dedicated to preserve water from plastic pollution as the Director of the organisation. I've defined and delivered the initial strategy and the main orientations, and successfully grown the organisation worldwide, with in-house programs (Education, Science and Awareness) and events (round tables, conferences, exhibitions) and a series of key external partnerships with the most recognized global organisations in the field (UNEP, UNESCO, IUCN, WWF)

2016: Within Blueshift, I joined the Volvo Ocean Race as Sustainability Program Leader, in order to assist the event in its journey to reduce its environmental impact, optimize its sustainability potential and to use the power of the race to create positive change on Oceans Health on a global scale.