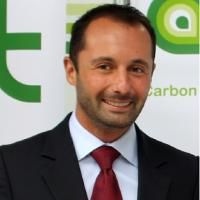 Alexis L. Leroy is the founder of the ALLCOT Group. He established the business as a group of companies specializing in end-to-end sustainability solutions for individuals and businesses of all sizes. ALLCOT develop, manage and trade in all sectors related to emissions mitigation.
The group's innovative approach enables it to develop creative and long-term sustainability partnerships. Its clients come from a variety of commercial sectors and all believe in engaging their stakeholders as a strategic business sustainability tool.
ALLCOT has recently developed innovative sustainability solutions in the hospitality sector as well as becoming a long-term sustainability partner for a top-tier sports team.
ALLCOT's diversification into carbon markets and the sustainability market in general enables it to pursue opportunities to reduce client exposure. This activity will be further strengthened through its current development of carbon asset and portfolio services with top tier counterparts and leveraging its experience in developing markets.
In that respect, the Group operates in both voluntary and compliance markets for carbon credit origination and trading.
M. Leroy is an entrepreneur in the fields of sustainable energy, sustainability, sustainable development, energy, biomass, carbon markets, renewable energy, climate change and corporate social responsibility, with experience in identifying and commercialising multi-stakeholder opportunities.
Today the ALLCOT Group is a member of the leading carbon market associations such as the International Emissions Trading Association, the Climate Markets & Investors Association, The Carbon Pricing Leadership Coalition and Code REDD. M. Leroy is also a Committee Member of the Next Generation Leaders at the World Energy Forum and Founding Director of Sport and Sustainability International, a NGO which leverages the cultural and market influence of sports to promote sustainable and healthy communities: Sustainability in sport and sustainability through sport.
The group is represented in Spain, Switzerland, Romania, UK, France, Mexico, Colombia, Guatemala and USA.