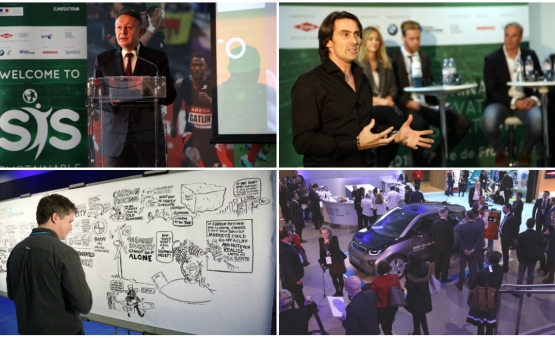 Sustainable Innovation in Sport is the only large-scale, pan-European event focussed on enhancing environmental sustainability in sport, and provides an unparalleled opportunity for to engage directly and influence key stakeholders from clubs, leagues, governing bodies and more around this topic.
"SIIS is a great opportunity...to highlight the powerful role that sport can have to inspire people to live and work more sustainably."
Niall Dunne, Chief Sustainability Officer, BT

Organisations committed to, and aligned with, the message of environmental sustainability in sports can use this high level congress to amplify their leadership to a highly engaged audience and solutions providers can use the platform to inform sporting organisations how to reach sustainability goals effectively.

Be seen as a leader in the burgeoning area of sustainability within this $145 billion industry
Influence the discussions and dialogue with key actors within the sports industry
Enhance your current commitment within the sports arena as well as support the move to a more sustainable future
Meet buy side decision makers across the entire value chain of environmental sustainability in sports
To find out how we can help you raise the bar in advancing your goals, please drop us an email or call Nick Rastall, Commercial Director on +44 (0)20 7871 0173
Interested to find out the Sponsorship Opportunities there were at SIIS17?
Download our brochure here: